Introducing ITF-14 Barcodes
An ITF-14 barcode encodes GTIN-14 (Global Trade Item Number) information and comprises four components:
a one-digit Indicator prefix
a GS1 company prefix
an item reference
a check digit
Even if the manufacturer includes the ITF-14 barcode on their boxes, you must add the ITF-14 to the actual product so it is associated directly with the product.
ITF-14 barcodes will include both the UPC and the quantity of items in a box, and they are designed for boxes that have multiple quantities of product.
For more details, see the GTIN website.
You can easily create and print out ITF-14 barcode labels right from Skustack. This convenient feature lets you scan a case of a product instead of scanning or entering each unit.
You can perform various ITF-14 barcode functions right in Sellercloud, such as managing an item's ITF-14 barcodes and using Sellercloud's advanced search engine to find items by their ITF-14 barcode. For details, see
Using ITF-14 Barcodes
.
---
Creating and printing ITF-14 barcodes
To create an ITF-14 barcode:
Select the Product Info module > Search for the product.
Open the product > click ITF Barcodes.
You can also create ITF-14 barcodes in Sellercloud.
To print a new barcode:
 Press and hold the barcode number.
 Check the box for the barcode you wish to print.
Click the Print icon at the top.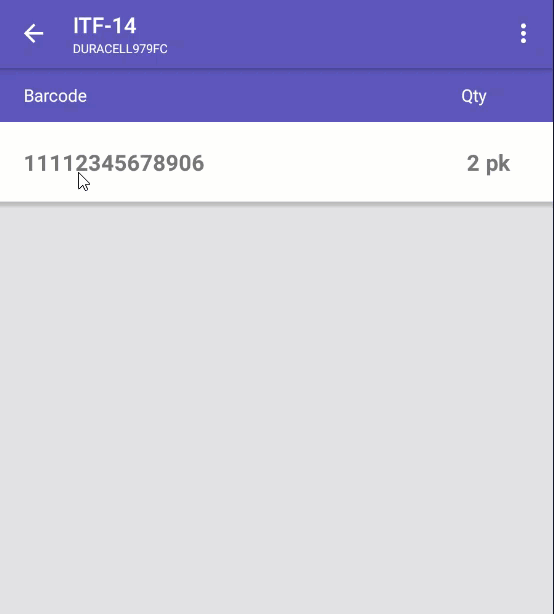 ---