Introducing Product Bins module
The Product Bins module is located under the Bin tab.
This module lets you search for a product and see all associated bins. A bin becomes associated when a product is added to the bin for the first time. By default, it retains the association even if the product's inventory in the bin is zero. You can configure Skustack settings to hide bins with zero quantity.
---
Searching for the product bins
To search for product bins:
Tap the Searchicon
Scan or enter a SKU.
All associated bins will be displayed.
To adjust the product in one of the existing bins, tap on the bin and an adjust dialog will open.
To add to a new bin, pull down the header and click on the +
You can also slide horizontally on a product to perform additional actions:

 Going to a bin will bring you to the Manage Bin page, which shows you all products in a bin and their quantities.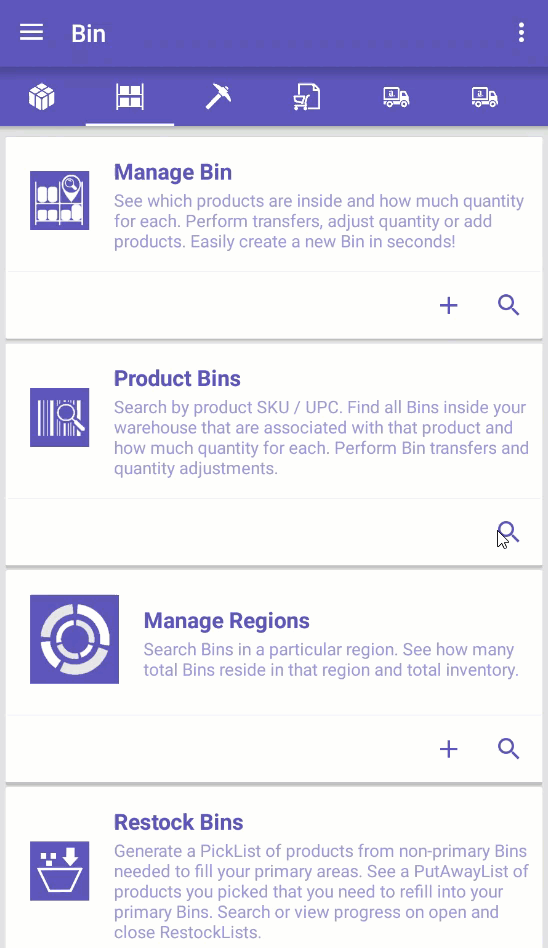 ---