Overview
Transfers are a key aspect of managing inventory in any warehouse or distribution center. Whether you need to move inventory between warehouses, consolidate inventory from one SKU to another, or put away received inventory, it is essential to have efficient and accurate transfer workflows in place. This article provides an overview of the four different types of inventory transfers located within Skustack's Transfer tab.
---
Access the Transfer Tab Modules
The Transfer tab has 4 sub-modules:
Put Away – Transfers from the temporary receiving bin to the putaway bin so that it can be sorted into its proper bin.

The warehouse you have selected must be

bin-enabled

to view this module.

Warehouse To Warehouse Transfer – Transfers inventory between warehouses.
One Way Transfer – Receives multiple items/units into bins, or removes them from bins by grouping them together.
Sku To Sku Transfer – Transfers inventory between product SKUs.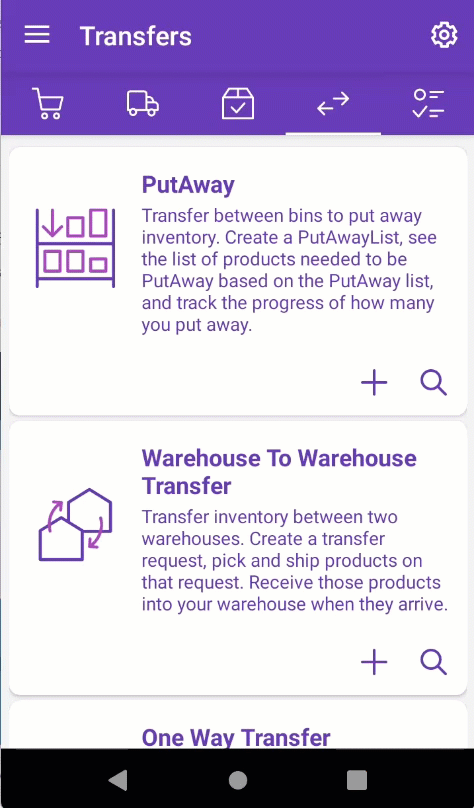 ---