Understanding ShipVerify Feature
ShipVerify is a safety measure that allows you to verify that all your orders are safely leaving the warehouse. This feature is key to ensuring that there are no unknown orders or labels exiting the warehouse and reaching your customers.
---
ShipVerify mode
To switch on Ship Verify mode go to Menu > Settings > Warehouse Management > Enable ShipVerify. The ShipVerify option will appear in the Menu.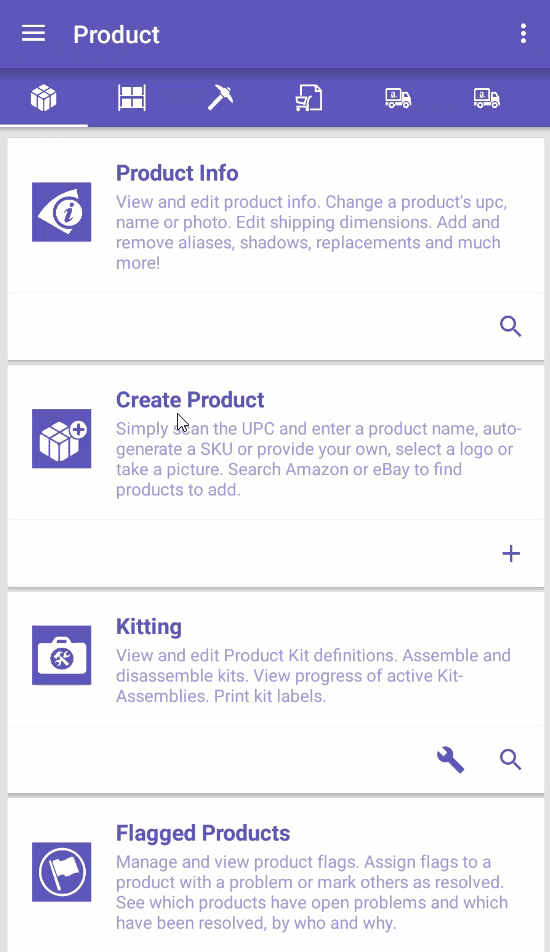 Use the dropdowns to configure ShipVerify:
Basic/Advanced – selects the type of ShipVerify (see the description of the types below)
Tracking Number/Order Number – controls by/for you are searching
Verify/Un-verify/Check – controls the action you want to verify the order, un-verify it, or check the current status – verified/unverified
Basic
You scan the order number or tracking number and the order will be automatically marked as verified. This lets you check that the tracking number on the label matches the order on Sellercloud.
Advanced
You scan the tracking number and open the products in the order. You'll then need to scan all the products to make sure that the order has all the right items. This extra step lets you both verify the validity of the label tracking, as well as check that all the products are in the box.
---
Package Based ShipVerify Module
You can use the Package Based ShipVerify module only if a warehouse is not bin-enabled.
The Package Based ShipVerify module is located under the PickList tab.
Click the Search icon.
Scan or enter the package tracking number.
All products in the particular package will load.
Scan a Product ID/UPC barcode, or tap it on the screen. The product will open.
Scan the barcode of the product. Each scan will add to the picked quantity. You can also enter a picked quantity.
You can swipe down to see the picking progress.
When all the items in the package are picked, the package will be marked as ship verified.

---